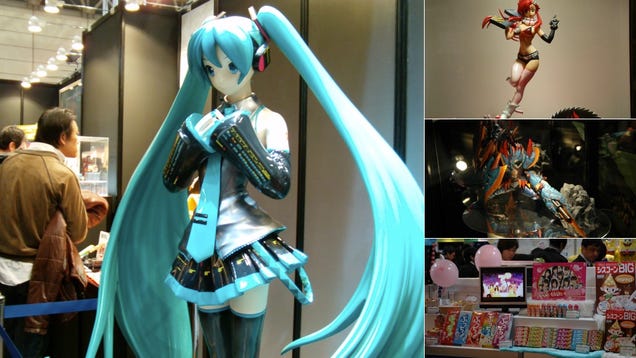 The recent Amusement Operator Union arcade expo wasn't only about
dancing girls and giant robots
, it was also about figurines and prizes.
Kotaku's Toshi Nakamura and Richard Eisenbeis were on hand to slap buttons and to snap photos of prizes that punters can win from redemption games. Some of the figures were prototypes, while others were for display purposes only.
Website Akiba Hobby was also in attendance and also took loads of photos. You can see them, along with Kotaku's own pictures, in the above gallery. Check out more Akiba Hobby pics in the link below.
「AOU 2012 アミューズメント・エキスポ」プライズフィギュア・フォトレポート [AkibaHobby]
(Top photo: Toshi Nakamura | Kotaku)