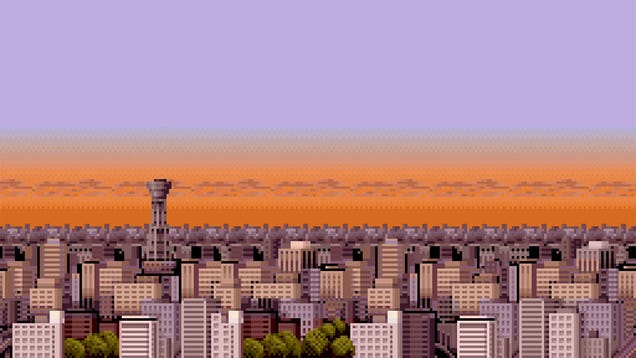 You know, last week, I was
so excited to be posting awesome Metal Slug art
as part of our first
Background Story
that I forgot to say it was from
Metal Slug
. Which, turns out, only made it more fun.

So let's do it again. Guess the city and you'll be halfway to guessing the game.
UPDATE - Reader chompison nails it. Well played. Even though you cheated! We'll need to look at ways to beat that pesky Google if we're going to keep this up...
[via Noirlac]