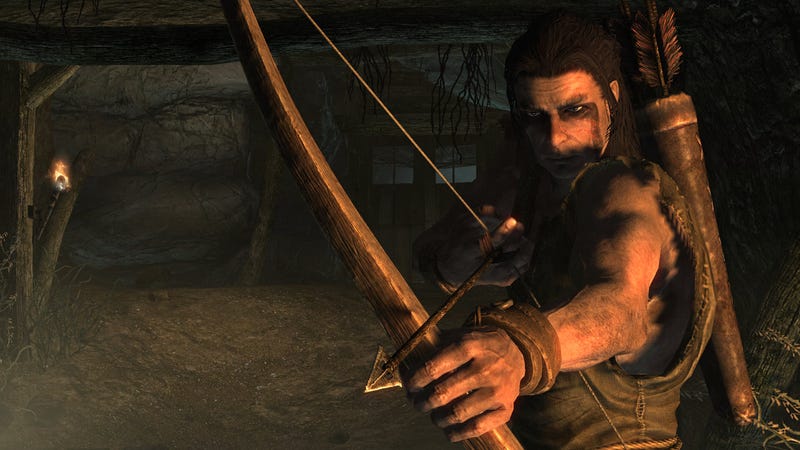 The big video game joke of 2011—and certainly the most repeated line—came from Skyrim, a game populated by guards who used to be adventurers, just like you, before they "took an arrow in the knee."
Sorry if you thought you were done with that line. Can you tolerate it one more time, just to learn why it's in the game?
The game's developers at Bethesda put that line in the game late, and had no idea it would become such a big deal.
You know the line. You've seen the jokes. You've heard the dubstep remix. Maybe you have the tattoo?