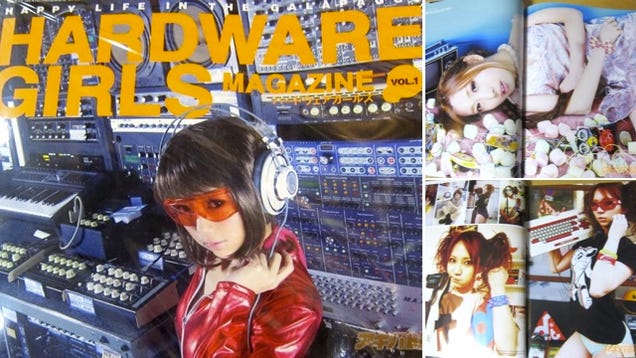 Photographer and pin-up model Julie Watai, whom
Kotaku
has
featured before
, is releasing a magazine version of her
Hardware Girls
photos.
The photos feature girls with old game consoles, arcade circuit boards, PC parts, and other various electronics. You know, hardware.
Osaka-born Watai is not only a big nerd and popular pin-up model, she's a talented photographer and multimedia artist, too.
Volume 1 of this magazine is based on Watai's 2010 book by the same name, which featured her photos of 25 different models with game hardware and electronics.
ハードウェアガールズ マガジンVOL.1 「確かにケーブルがカラむ女の子はエロい」 [AkibaBlog]