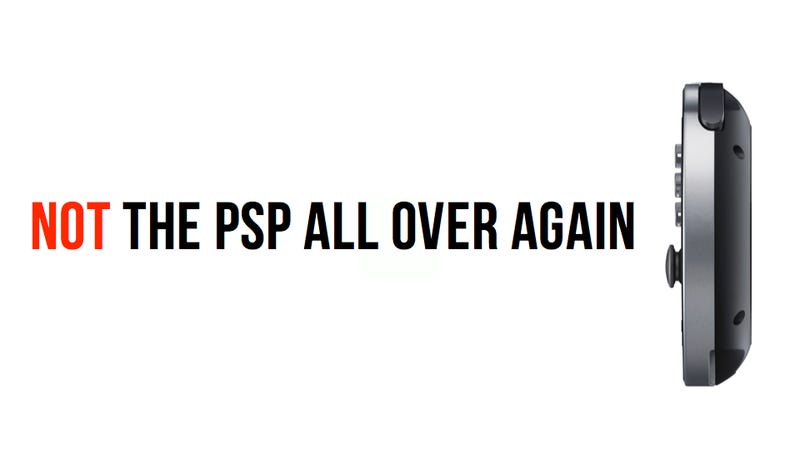 The PlayStation Vita is built to last more than half a decade and is designed to confound pirates more than it confounds the average gamer, Sony's head of worldwide game development, Shuhei Yoshida, tells Kotaku.
"We are designing this PS Vita to last five, six, seven, eight years," he told me in an interview in Las Vegas at the DICE gaming summit last week. "As a foundation we are very confident that what we have been able to realize is the best PlayStation ever, I dare to say."
Yoshida is ready for skeptics who say the world doesn't need machines like the Vita anymore, just as he's ready for those who think the Vita will suffer the fate of the piracy-riddled PSP, which developers began to flee when consumers stopped paying money to play games on the thing.
To those who say a portable machine made for gaming has no reason to exist anymore, he says that, "Unless a dedicated handheld or portable gaming system offers something unique and great that people like, there shouldn't be.
"People have the final vote with their money. We are testing that theory. And we are very, very confident that what we have with PS Vita is an experience you cannot get anywhere else. We are pouring our hearts and minds and money and effort to create contents and we have a good line-up of games that we begin with the launch."
And yet the PSP suffered terrible piracy at levels that a Sony executive had called "frankly sickening." Yoshida remembers this but also seems to understand why it happened. "Because I am a consumer as well, sometimes it is ironic that the piracy service was sometimes better," he admitted, acknowledging the irresistible lure of being able to download any game for a gaming machine for nothing.