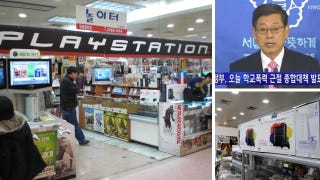 What might kill video games in Korea? The ice age.
Earlier this month, the South Korean government's Ministry of Education, Science, and Technology announced plans for its new game shut down system. The "Cooling Off" system would restrict young people from playing for more than two hours in one day by automatically shutting down the game; gamers will be able to log-in again after 10 minutes of rest only once a day. Moreover, after one hour of play, the system would give warnings periodically.
South Korea is already placing restrictions on online console gaming at night with a "Shutdown Law" that is designed to block online gaming during a nightly six-hour block.