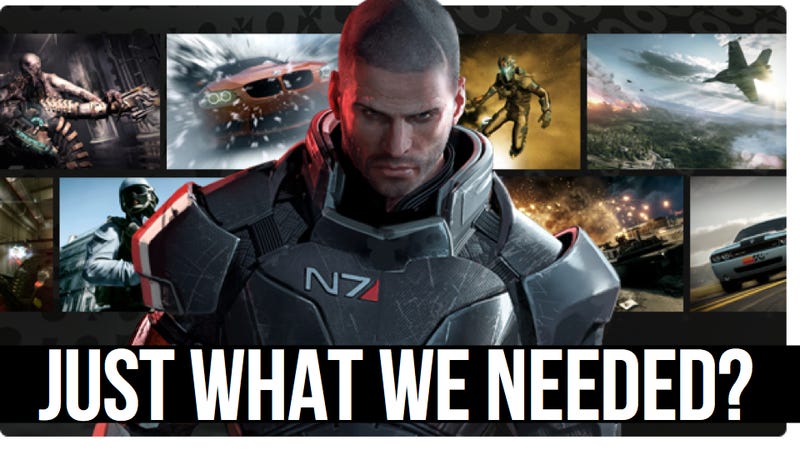 Less than a year ago, EA told PC gamers it would give them something that many PC gamers probably thought they didn't need: a competitor to Steam.

Another PC storefront for downloading games.
Another PC service for connecting PC gamers.
Another thing to install and… wait, where'd the EA games go on Steam?
EA's service is called Origin. It's been notorious. But now EA can tell you that it's popular. And the man who has most championed it, the company's chief operating officer and number two exec, Peter Moore, tells Kotaku that after a rocky launch and major customer skepticism, he's sure EA will get Origin right.
"If you go back and dust off the transcripts of when Steam first came out, it had the same reaction," Moore told me during an interview at an EA Showcase in New York City. "People didn't like it. You were obligated." [Note from Stephen: here's a 2004 Steam Sucks thread. And here's another.]
But Valve boss Gabe Newell made sure his crew kept improving it. "They provided, over the years—to Gabe and the team's credit—value to the gamer. Those first 12 months were very rocky."
Origin is less than a year old. It's mandatory to play Battlefield 3 and encouraged for Star Wars: The Old Republic. Four out of 10 players of The Old Republic use it. Origin lets you chat with friends but has no message boards. It mostly just sells games. It's got 9.5 million registered users, as of last week, who have spent some $100 million on in-store transactions.