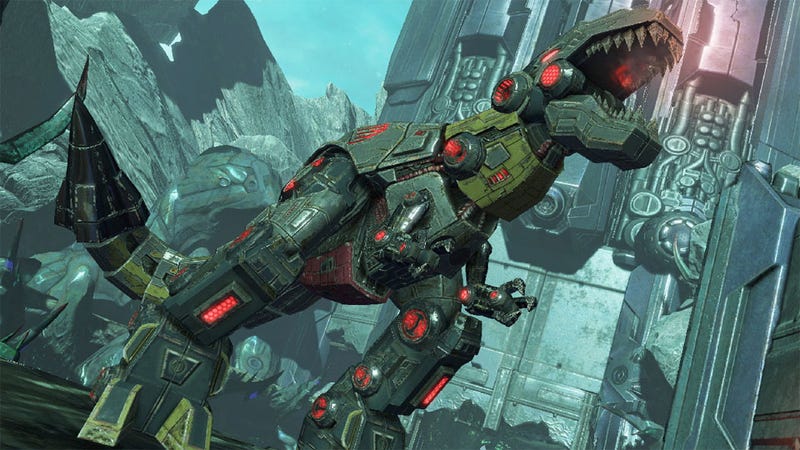 This fall when Xbox 360 and PlayStation 3 gamers are tearing through Cybertron in the shiny metal skin of Grimlock, PC gamers will remain earthbound, forced to witness the grand robot battles from afar. After a poor showing on the PC for Transformers: War for Cybertron, High Moon Studios isn't even going to attempt to port the follow-up.

It's simply beyond their capabilities.
PC gamers were severely disappointed with the version of Transformers: War for Cybertron released on their platform of choice, a glitchy, bug-ridden mess with graphics capped at 30 frames per second, a by-product of console-centric design.
When Activision and High Moon Studios revealed the upcoming sequel, Fall of Cybertron, PC gamers were even more disappointed. Having written the initial article on the new game, I found myself bombarded by requests from players to get to the bottom of this disheartening situation. During a recent conference call with High Moon's game director Matt Tieger, I finally got my chance.