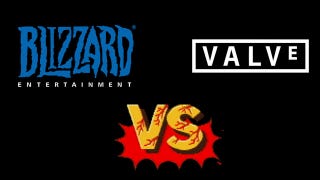 Blizzard once made a game called WarCraft III. Then someone made an awesome mod for it called DOTA. Then Valve decided to make a game called DOTA 2. Then Blizzard decided to make something called Blizzard DOTA.
And now Blizzard is fighting a legal battle with Valve over the whole thing. What a mess.
Two of the most successful and popular PC developers of all time are squaring off in court over the use of the term DOTA, which stands for Defence of the Ancients.
In 2010, Valve - who is working on a successor to the original called DOTA 2 - began attempts to trademark the word "DOTA", despite the fact it had no historical connection to the property or the genre. At the time, Blizzard said some unkind things publicly about the move, but didn't seem to take things any further.