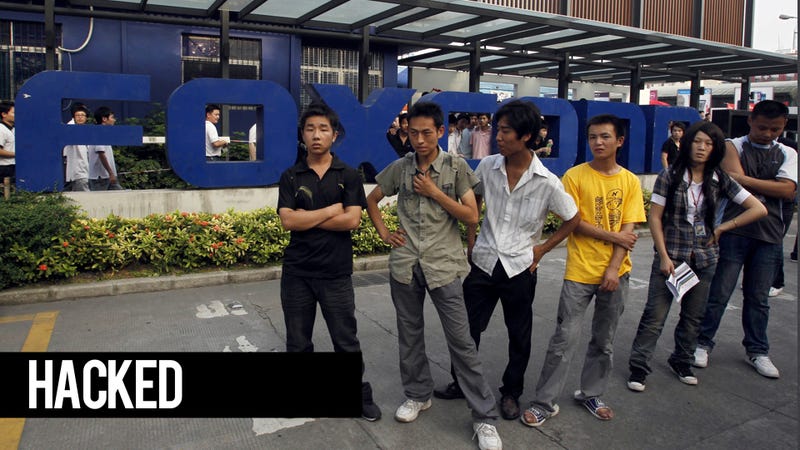 A hacker collective named SwaggSec claims to have hacked Foxconn, the world's largest electronic components maker. Foxconn assembles hardware for Apple as well as game consoles, such as the PS3, the Xbox 360, and the Wii. According to SwaggSec's open letter, the hack appears to be retaliation for Foxconn's notorious working conditions.
The hack looks to be a brute force hack by logging in as admin with "password1" as the password.
SwaggSec's document dump apparently contains internal Foxconn info, such as an email server dump, internal logins, as well as info about financial transactions. Website 9to5 Mac verified the logins worked on more than one Foxconn server. The Foxconn server is now closed.
The email dump seems to include every single username and password, including the one used by CEO Terry Gou.