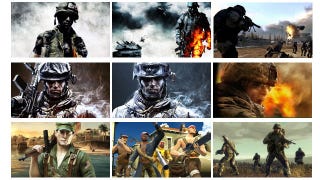 There is plenty of room in our gaming lives for more Battlefield 3, more Bad Company and many more military first-person shooters from EA, the giant game publisher's number two boss told Kotaku this week.
"I think the genre is big enough, and they're different experiences," chief operating officer Peter Moore said during a brief sit-down interview in New York City.
A day earlier, EA reps had sent Kotaku an invitation to an event in San Francisco that was emblazoned with a logo for Medal of Honor, an EA franchise last seen in late 2010. That probably means a new Medal of Honor hits this fall.