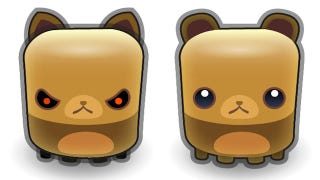 Spry Fox, the game studio behind the Facebook game Triple Town, has filed suit against 6Waves LOLAPPS for their iOS game Yeti Town, describing it as a "blatant copy" of Triple Town.
In a statement posted to Spry Fox CEO David Edery's blog titled "Standing up for Ourselves," Edery and designer Daniel Cook list a number of grievances against 6Waves. Their full legal complaint can be downloaded, as well.
From Edery and Cook's post:
Yeti Town, as launched by 6waves, was a nearly perfect copy of Triple Town. We're not just talking about the game's basic mechanics here. We're talking about tons of little details, from the language in the tutorial, to many of our UI elements, to the quantities and prices of every single item in the store (how exactly did 6waves "independently" decide to price 200 turns for 950 coins, or 4 wildcards for 1500 coins each? That's quite a coincidence!)
Game-cloning has been discussed quite a bit lately, notably when Nimblebit claimed that Zynga stole their Tiny Tower idea to make their own Dream Heights. Others, meanwhile, made the argument that idea-copying is arguably just a part of game development.