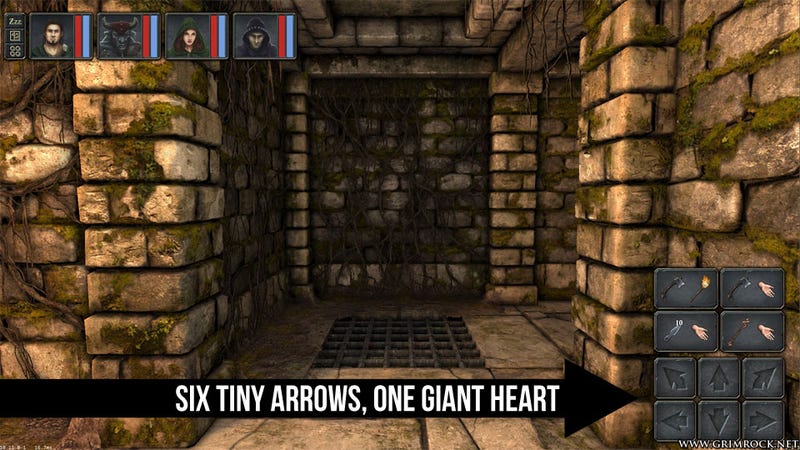 When a commenter on the website of Legend of Grimrock asked about clickable on-screen arrow navigation for the upcoming indie dungeon crawler, developers said they had no plans to implement such a feature. When they found out why the commenter asked, they quickly changed those plans.
Legend of Grimrock commenter HarpoonIPA is a disabled gamer, forced to use a mouth stick for typing.
Legend of Grimrock is an old-school dungeon exploration game from developer Almost Human that harkens back to games like Dungeon Hack, Eye of the Beholder, or the Wizardry series. Dungeons are tile-based, requiring only simple movements to navigate. These games often featured the option to use a mouse to click on a series of on-screen arrows, but as developer Petri Häkkinen pointed out in his initial reply to HarpoonIPA, not many people actually used them.