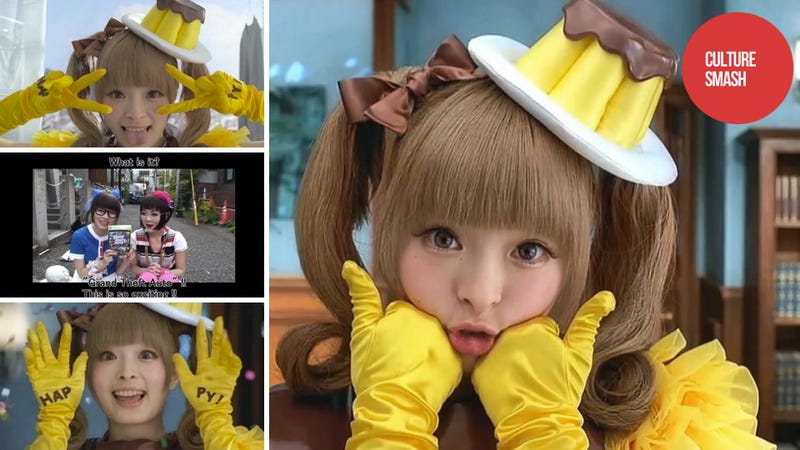 Everybody's got to start somewhere. For fashion blogger turned singer Kyary Pamyu Pamyu, it was the streets of chic Harajuku where she first made her biggest splash.
Like so many hipster Harajuku kids, her fashion was cutting edge—outrageous, even. But unlike so many hipster kids, she didn't shy from shilling an Xbox 360 game, a skill that would come in handy after she became famous.
Even if you do not know the name Kyary (sometimes it's "Carrie" or "Carry") Pamyu Pamyu, you might be familiar with her song "PonPonPon", a Kool-Aid infused candy pop ditty. If not, you can see it here. Kyary followed that up with her official debut single "Tsukema Tsukeru" and a video that's slightly less trippy and mind numbing than "PonPonPon".