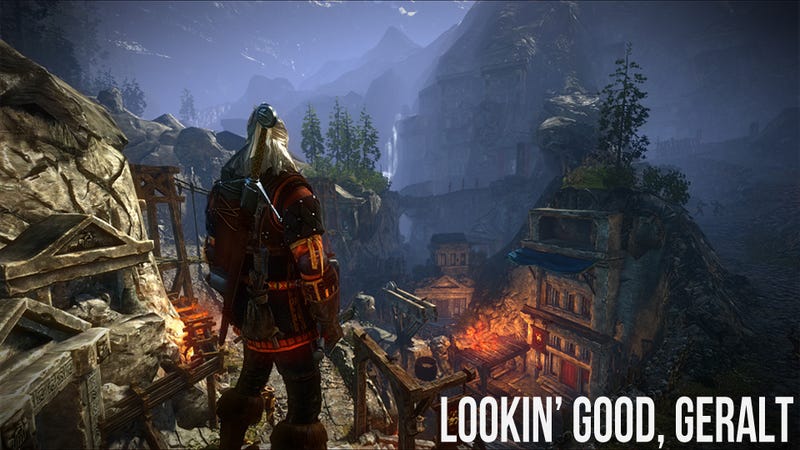 This week, I had a chance to sit down and play through a few hours of the upcoming Xbox 360 version of the 2011 PC-exclusive game The Witcher 2: Assassins of Kings. The Xbox 360 version will launch on April 17th.
I'm happy to report that the port meets expectations in every way—close your eyes and picture "The Witcher 2 on Xbox 360." Are you imagining that? Good, because that's what you're getting. As far as I'm concerned, that is a good thing.
If you'd like to know what The Witcher 2: Assassins of Kings is all about, I recommend reading our own Mike Fahey's fabulous review of the game. It's a role-playing game in which you really play a role, where choice and consequence make themselves known in occasionally earth-shattering (and game-experience-changing) ways. It's well-written and surprisingly sexy and earthy and totally good.