Hey, look! A sleek computer with a piece of fruit embossed on it. Contrary to popular belief, there's loads of games to be played on Apple's OS. The best twelve await you below.
FTL is a roguelike about space exploration and where the biggest draw is that you don't know what will happen next. That's a good thing: levels and situations created on the fly mean that nearly every playthrough is memorable. You'll command a crew and do your best to go into deep space: Chances are, you won't survive. But hey, maybe next time you'll do a little better.
A Good Match For: Those who revel in the idea of flying off into the deep recesses of space just to see what they find, and those that love the idea of commandeering a space ship. Also, for those who don't mind chaos. There's a lot of randomness in FTL.
Not a Good Match For: Those who don't like a challenge, as FTL is a particularly difficult game. Also probably not a good match for people who, for some reason, hate space and space travel.
Watch it in action.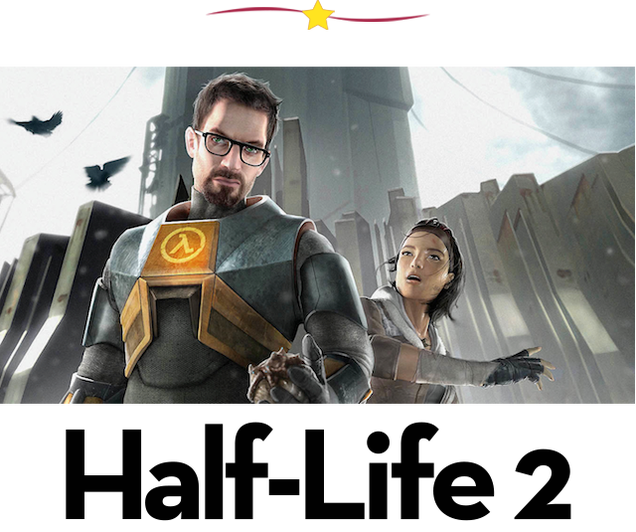 Gordon Freeman's second FPS foray often gets name-checked as one of the best games of all time and with good reason. Half-Life 2's 2004 release marks the moment that first-person games took their first steps towards subtlety, with character development getting as much of an upgrade as the graphics and gameplay.
A Good Match For: Method actors. The crowbar-wielding theoretical physicist you play as never talks but the characters and environment surrounding him do such a good job of telling you about the world and Gordon that you lose yourself in the character.
Not a Good Match For: Those who want a done-in-one experience. All the Half-Life games weave together to tell a larger story and they're all so good that there's no way you'll be able to walk away from City 17 and the world surrounding it. Luckily, you can get them the titles on Valve's Steam service, in either the Orange Box—which also contains the excellent Portal—or in the Half-Life Complete bundle.
Watch it in action.
Purchase from: Steam | Amazon | GameStop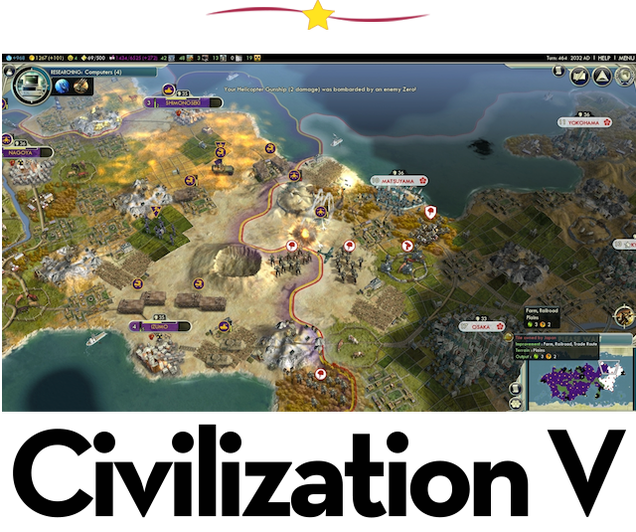 The legendary turn-based strategy series changed things up significantly with Civilization V to make would-be world domination tons more streamlined. Maps are easier to navigate, crucial information flows easier and it's the best-looking entry in the family tree. And now with two terrific expansions in Gods & Kings and Brave New World, Civ V is meatier, more complex, and easier to recommend than ever.
A Good Match for: Event planners. Like a wedding or a milestone birthday party, Civilization V's all about knowing your guests and what they need to have a good time. Of course, those "guests" are rival nations and "a good time" is submitting to the power of your empire.
Not a Good Match For: Those who want the older Civ games. Civilization V is no incremental sequel, and the difference could alienate die-hard fans of the historical franchise.
Read our review of the latest expansion.
Watch it in action.
Purchase from: Steam | Amazon | Wal-Mart | Best Buy | GameStop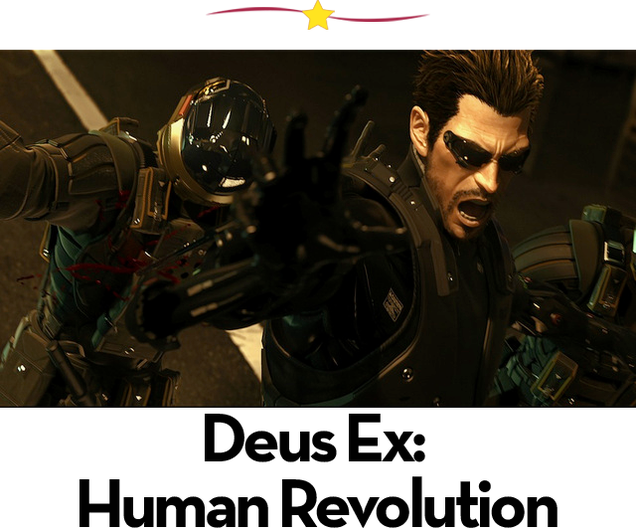 With Deus Ex: Human Revolution, Eidos Montreal managed a feat that seemed impossible: They took the formula for one of the most beloved PC games of all time and successfully updated it for the modern era. Or, well… they more or less successfully updated it. There were some issues with the original game, namely boss battles that forced players into combat, regardless of whether they'd rather be sneaking or hacking. Fortunately, the new Director's Cut of the game updates all of those sequences with new level design and non-combat options while folding in all of the previously released DLC. The result is the best version of an already great game, and it's all available on Mac.
A Good Match For: Detroiters, cyber-fans, and people who want a game that lets them mess around. Levels in Human Revolution can be tackled in a variety of ways, and it gets more fun the more you try to test the game's limits.
Not a Good Match For: Those who can't look past some stiffness and generally boring voice acting. Adam Jensen may not have asked for this, but we could've asked for a more charming main character and less robotic, sometimes tone-deaf dialogue.
Read our review of the original game.
Watch it in action.
Purchase From: Steam
---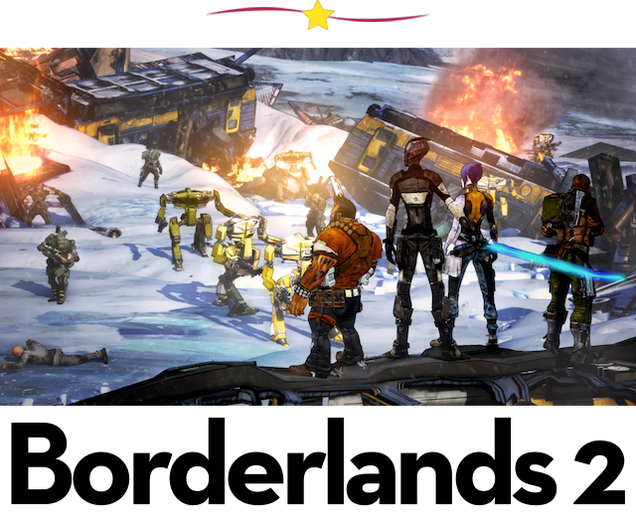 With an even bigger, wackier, lootier Borderlands, Gearbox has proved that their hybrid RPG/shooter franchise isn't just a one-hit wonder. Three years after the first release, Gearbox put out a Borderlands 2 that doesn't just have thousands more guns. It's more complex. It's even got heart. And yet Borderlands 2 still manages to strike a balance between being more soulful while retaining the slapstick, make-no-excuses-for-itself humor for which the series is known. The characters you meet are often borderline (if not full-blown) psychotic, but in the most endearing of ways. Enemies are just as raunchy as they are diverse. It's colorful, it's tough, it's meaty, and it's a joy to play with up to 3 friends in co-op. It's also got TONS of extra downloadable content to keep you busy once you finish the main game.
A Good Match For: Gamers who want a fun co-op experience to play through with friends. There are plenty of quests, plenty of guns, and plenty of laughs to be had.
Not A Good Match For: People who want to burn through a game easily. Borderlands 2 can be pretty tough, especially without backup. And if you aren't willing to spend some time churning out sidequests, you just might catch yourself at the tail-end of the game without the chops or stats to finish without getting burnt out.
Read our review.
Watch it in action.

Rocksteady's second outing with Batman sharpens two areas where open-world games usually flounder: getting around and beating up bad guys. Arkham City's combat system perfectly combines fists, feet and gadgets to make Batman feel formidable. The experience of gliding above the rooftops and pouncing onto criminals from on high nails the feeling of being a creature-of-the-night crimefighter superhero.
A Good Match for: Comic-book fans who want to embody the Dark Knight. With plot and voicework by top talents who've brought Batman's world to life, Arkham City's creative pedigree enhances its great mechanics.
Not a Good Match For: Those looking for the atmosphere of Arkham Asylum. In delivering bigger environments, this Bat-game sacrifices some of the moody atmospherics of its predecessor.
Read our review.
Watch it in action.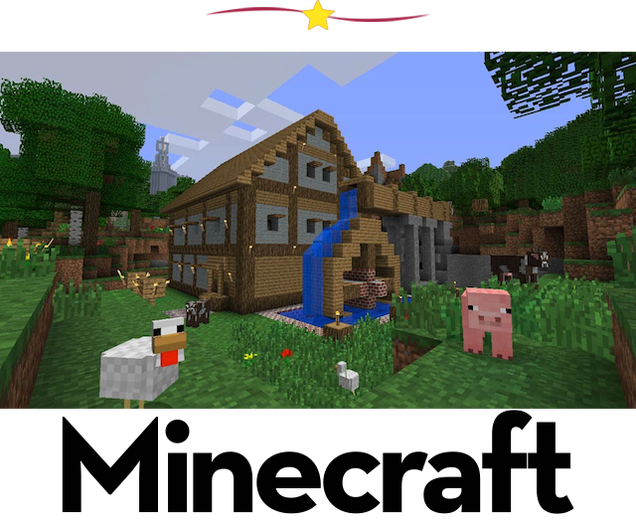 The best way to explain Minecraft's success is to see it as tapping into humanity's need to build huge outlandish structures. Indie designer Markus Persson's hit title has let people recreate everything from the Death Star to retro video game levels, while also providing a survival adventure mechanic to keep things interesting.
A Good Match for: Frustrated urban planners. Aside from the dodging the game's monstrous green Creepers, all you need to build your Tower of Babel is patience and time.
Not a Good Match For: Those who want hi-res graphics. Part of Minecraft's charm is in its blown-out pixellated aesthetics so, if you prefer a steady diet of Unreal Engine-powered content, pass up Mojang's sandbox phenomenon.
Watch it in action.
Purchase from: Mojang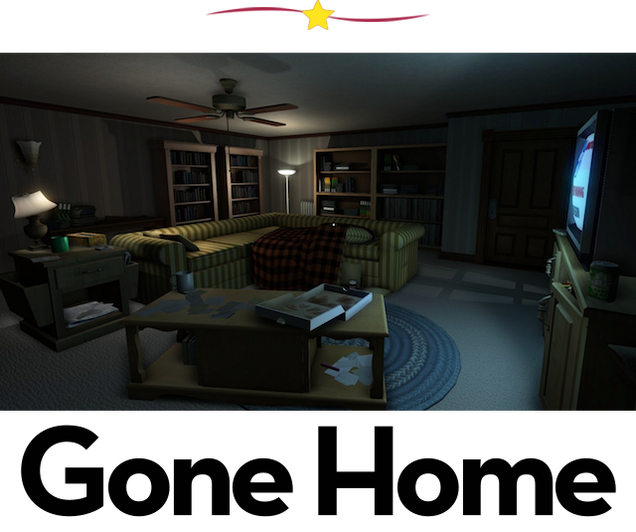 Gone Home isn't quite like any other game on any other platform. It doesn't require the player to to fight off enemies or decode difficult puzzles—rather, it tasks them with exploring a house and piecing together the story of those who lived in it. It takes the types of environmental exploration popularized by games like System Shock and BioShock and puts them in an entirely new context. The central relationship—a high school romance between two young girls—is the kind of thing you'll rarely see explored in a video game. And the peripheral stories, the stories of Sam and Katie's parents, are often just as affecting, provided you look in the right nooks and crannies. Gone Home is a fine example of the sorts of daring, experimental games only happening on PC, and feels like a door opening to all sorts of new experiences.
A Good Match For: Those looking for something new, 90s aficionados, anyone who had an awkward adolescence, anyone who's ever wished a BioShock game would ditch the combat.
Not a Good Match For: Those who want a long game—Gone Home packs a punch, but it only takes a few hours to play through it. It's also not for those hoping for complex puzzles or challenging gameplay—it's a "challenging" game, but not in the way games traditionally challenge players.
Read our review.
Watch it in action.
Purchase From: Steam | Official Game Site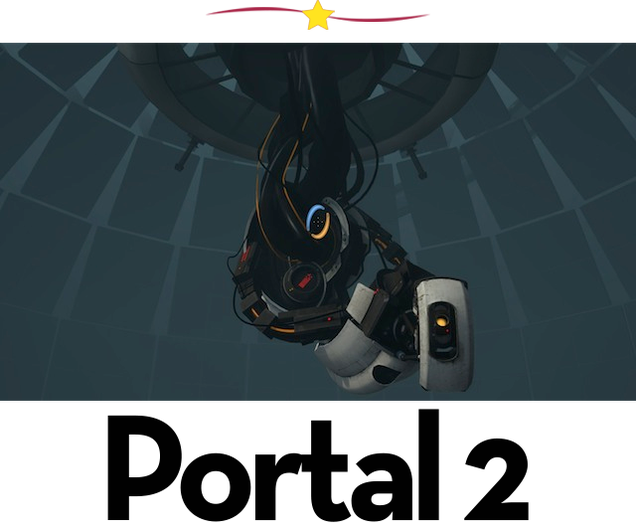 Call it the Superman 2 or Empire Strikes Back of video games. Valve's follow-up to a classic improves on the humor, characterization and puzzle-solving of its predecessor to deliver a tight, focused experience full of poignancy and humor.
A Good Match for: Comedy lovers. The voicework alone—performed in stellar fashion by Stephen Merchant and Ellen McLain—will make you laugh out loud but the brain-teasing puzzles and embedded gags keep the chuckles coming even when everything else in the game goes quiet.
Not a Good Match For: Mediocrity fans. People who argue with Portal 2's greatness are like folks complaining that diamonds came from dirt. Their argument is invalid.
Read our review.
Watch it in action.
Purchase from: Steam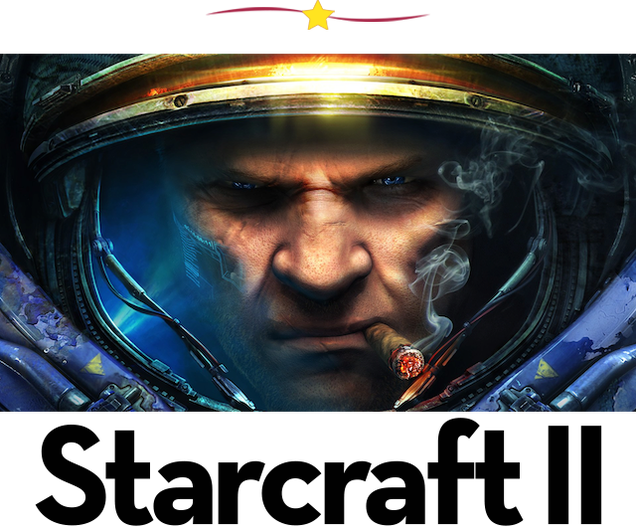 It's one of very few video games that can be called a national obsession. Elite players of Blizzard's real-time strategy sequel can out-earn corporate middlemen in China or Korea, but the sci-fi conflict simulator's most significant currency is the devotion from millions all over the world.
A Good Match for: Jugglers. Succeeding in StarCraft II means waging war on multiple fronts as you keep an eye on resources, deployment, defense and offense in skirmishes where you can be overrun in an instant.
Not a Good Match For: Those hoping for a gentle introduction. New participants to the Starcraft multiplayer experience will get chewed up as they learn the strengths and weaknesses of the Zerg, Protoss and Terran factions.
Read our review of the latest expansion.
Watch it in action.
Purchase from: Amazon | Wal-Mart | Best Buy | GameStop
Valve's cartoony multiplayer shooter was one of the surprises in their 2007 Orange Box compilation, debuting as a sort of user-powered story engine where the players' actions—as one of nine classes—determine the drama. Since then, it's been one of the most robustly supported releases on PC, growing organically like few other games.
A Good Match for: Management consultants. Success happens best in Team Fortress 2 when everyone on a squad focuses on their role and not on individual glories. So, when the Medic sticks to healing, the Engineer to turret placement and the Spy to subterfuge, everybody wins.
Not a Good Match For: Those hoping to avoid the lure of micro-transactions. There's no real have/have-not divide in TF2, but you're a nobody if your Demoman's not kitted out in cool duds. Grabbing gear is the main driver for much of the TF2 hardcore and you'll be hard-pressed to resist its seductive pull.
Watch it in action.
Purchase from: Steam | Amazon | GameStop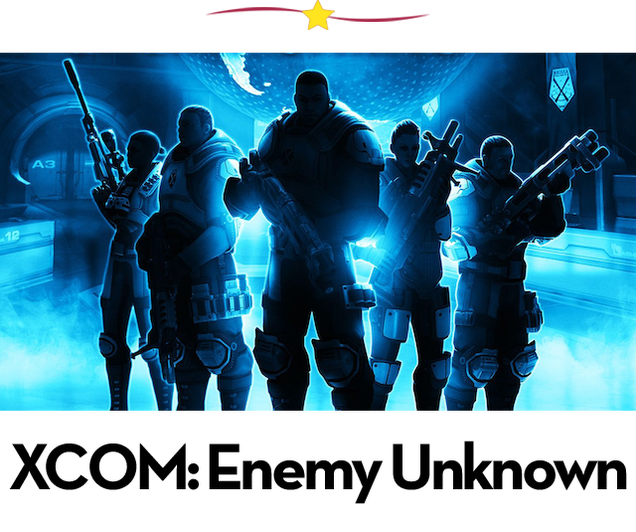 Our game of the year for 2012, XCOM: Enemy Unknown may be well known thanks to the rare success of a turn-based strategy game on consoles. But XCOM's true home is the PC, and Enemy Unknown honors its heritage with dramatic tension and decision-making that truly feels consequential. Tasked with repelling an alien invasion of earth, some of your most precipitous choices take place away from the battlefield, in choosing what weapons systems to fund, which country to rescue from an alien incursion, and which ally you simply cannot help. XCOM: Enemy Unknown is also a rarity in that it features both a compelling story and near endless replayability. In 2013, Firaxis added Enemy Within, a sizable expansion that adds a ton of new abilities, enemies, maps and challenges to an already substantial game.
A Good Match for: Gamers who love a good challenge and have a good imagination, to support the overall context with their own emergent narrative. The investment in individual soldiers becomes nearly emotional, and losing them in battle can be agonizing. A good does of patience and perspective is needed, too. You will not win every match. Everyone will not stay in the alliance. Sometimes, you'll feel set up to fail. You can still prevail in the end.
Not a Good Match For: Those looking for fast-paced action, or who expect to grind their way to overwhelming victory on the battlefield. The game often throws more at you than you can handle with headlong force. Thinking about your next move is where the gameplay is, more than making it, and XCOM really connects your battlefield choices back to ones you made at HQ. "Why didn't I research plasma weapons?!"
Read our review and our review of the latest expansion.
Watch it in action.
Purchase from: Steam | Amazon | Wal-Mart | GameStop

How has this list changed? Read back through our update history:
12-13-13 Update: With a design overhaul comes an opportunity to add a bunch of great PC games that have made their way over to the Mac. Many of our past and present best PC games now appear on this list: Half-Life 2, XCOM: Enemy Unknown, Civilization V, Gone Home, FTL, Batman: Arkham City, Deus Ex: Human Revolution and Borderlands 2 come on board to replace Trine 2, Amnesia: The Dark Descent, Bejeweled 3, Braid, Galaxy on Fire Full HD, Limbo, Left 4 Dead and NBA Jam.

Want more of the best games on each system? Check out our complete directory:
The Best PC Games • The Best PS4 Games • The Best Xbox One Games • The Best Wii U Games • The Best 3DS Games • The Best PS Vita Games • The Best Xbox 360 Games • The Best PS3 Games • The Best Wii Games • The Best iPhone Games • The Best iPad Games • The Best Android Games • The Best PSP Games • The Best Facebook Games • The Best DS Games • The Best Mac Games • The Best Browser Games • The Best PC Mods