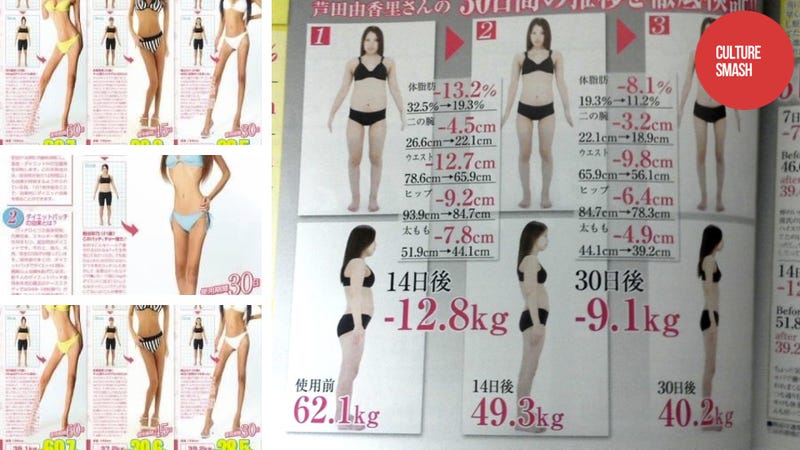 Westerners notice it. The clothes run slightly smaller, and a medium in Japan would be a small—or even a petite—back home. Barring the exception here or there, Japanese people tend to have smaller frames. People are, generally speaking, thin.
So what the hell is up with diet ads like these?
The above photos appeared recently in Japanese girls' magazine Koakuma Ageha. The magazine originally was aimed at young women working as hostesses in bars (even in fuzoku or prostitution), but the publication has since gone mainstream.
Koakuma Ageha models appeared in Sega's Yakuza 3, even appearing on stage at the Tokyo Game Show. The magazine's hostess style inspired the "gal" character Sandy in Dragon Quest X and even a Level-5 Nintendo 3DS game.