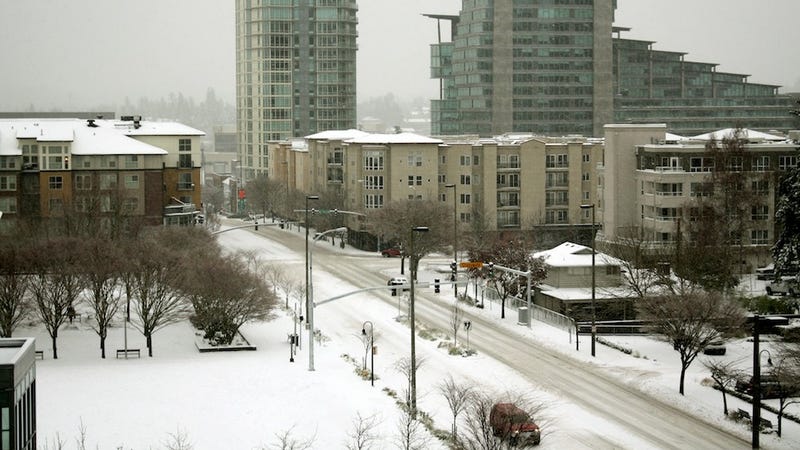 We hear that Seattle is covered in ice and snow is a total mess. We've even got this picture from near the offices of Bellevue-based developer 5th Cell to prove it.
Are you in Seattle and covered in the snowpocalyspe? Show us in the comments section below. We want to see your winter wonderland.
---
The folks at FunBits Interactive had some fun with this one, inserting a character from their upcoming game Escape Plan into the snow. Good times, guys.