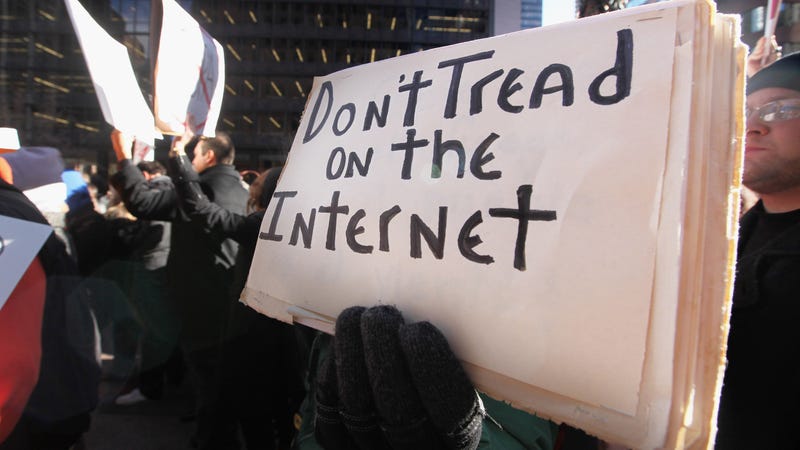 Support for PIPA, the Senate version of the notorious Stop Online Piracy Act, is dwindling faster than most media outlets can keep up with them. If you woke up to an article today that reported that X number of Senators have dropped their support for the Protect IP Act, you can assume they under-counted.
Many Senators just don't like that PIPA anymore. Well, that's not counting the lead writer of the bill, who says Wikipedia, YouTube, Flickr, The Huffington Post and other PIPA-hating sites wouldn't be affected. Let's get to him in a moment.
The Protect IP Act is the less extreme but still controversial Senate version of SOPA. Both bills have ostensibly been written to fight online piracy conducted by foreign websites, but vague language (at best) and ulterior motives (at worst) allow both bills to be read as measures that would empower movie studios, record labels and video game companies, among other rights holders, to delist sites they believe infringe on their copyrights and choke those sites of their financial support with minimal court proceedings to allow suspected sites to defend themselves.
SOPA and PIPA spurred the web blackouts yesterday that saw Wikipedia, Reddit and others go dark.
The New York Times reports that at least 10 former PIPA-supporting Senators flipped yesterday during widespread online protests against the controversial bill.
They highlight the turnabout for Iowa Republican Chuck Grassley, one of the co-authors of the bill, who said on his website:
"It's critical we protect the intellectual property rights of our businesses and fight online infringement, but at the same time, we can't do harm to the internet, the Constitution, or the ability of businesses to grow and innovate. Internet piracy is illegal, and we need to find a way that works for all sides. The current Protect IP Act needs more due diligence, analysis, and substantial changes. As it stands right now, I can't support the bill moving forward next week."
If you pull up a copy of PIPA, you see a bunch of names of Senators who sponsored the bill. Even two of the top namers there, Utah Republican Orrin Hatch and Grassley have bailed on the bill.