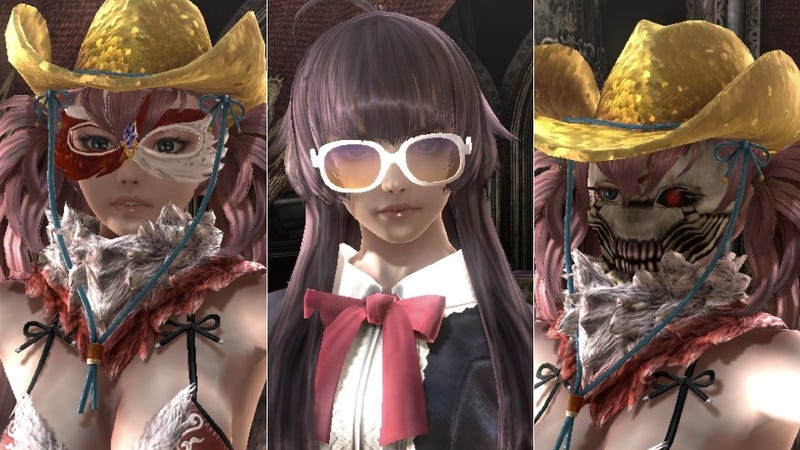 In Onechanbara, it used to be enough to have a bikini cowgirl hack up the undead. Now it seems like just a dress-up game.
Make that, a dress-up game that microtransactions you to death.
Here are more DLC costumes—some of which are downright goofy—joining the one's Kotaku posted earlier. Those were pretty silly, too.