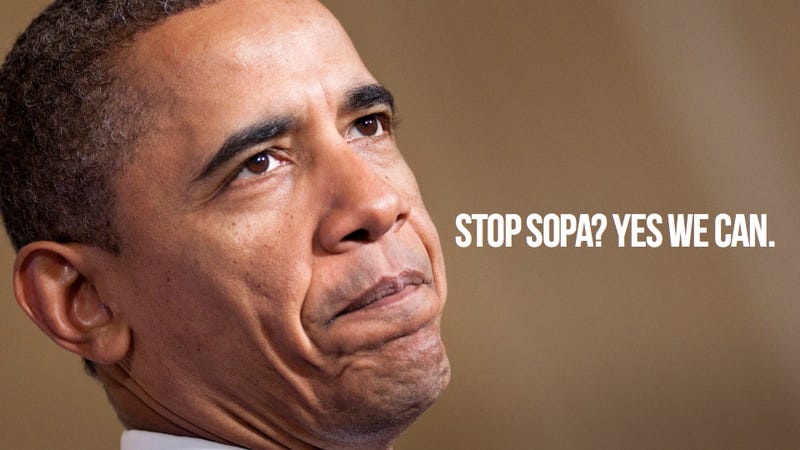 Critics of the Stop Online Piracy Act, you just might have a new ally: The President of the United States.
The White House responded to a pair of online petitions today, expressing support for anti-piracy legislation but outright refusing to back the anti-piracy measures as outlines in the controversial Stop Online Piracy Act and Protect IP Act.
"While we believe that online piracy by foreign websites is a serious problem that requires a serious legislative response, we will not support legislation that reduces freedom of expression, increases cybersecurity risk, or undermines the dynamic, innovative global Internet," the White House said in a letter signed by three officials involved in budget, technology and cybersecurity.

The letter supports the idea of anti-piracy legislation but specifies that such legislation now being considered by Congress in the forms of SOPA and PIPA must be directed at foreign pirate sites, allow for due process, permit freedom of expression, not stifle the Internet or business start-ups and should not interfere with the Domain Name System that enables the web to work together. (The DNS-blocking provision was tentatively stripped from SOPA this past week.)