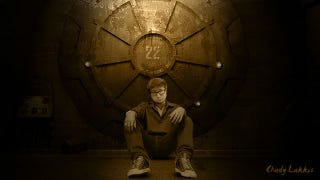 Anyone who's anyone in the Fallout community knows Pawel "Ausir" Dembowski. Founder of The Vault wiki which contains over 15,000 pages of Fallout lore, Pawel is a human encyclopedia of gaming's favorite post apocalyptic franchise.
Let me put it this way. When Chris Avellone has a question about Fallout, he asks Pawel.
Moreover, if you've read a breaking or original story about the Fallout universe in the past five years, there's a damn good chance Pawel was the source.