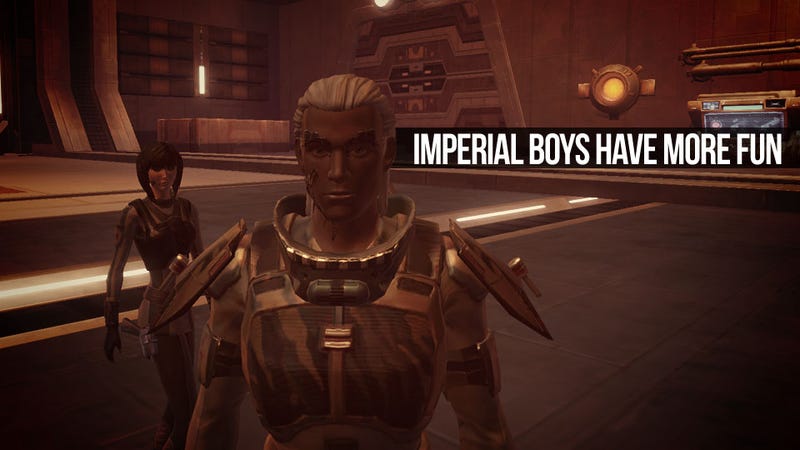 When it comes to epic battles between fictional forces, I generally find myself siding with the good guys. If I were a Transformer, I'd be an Autobot. I'd join G.I. Joe before Cobra. I consider myself more of a Plant than a Zombie.
Time and time again I find my light side winning out over my dark side, heroic impulses I will probably never act on shouting down the evil intentions that weren't speaking that loudly to begin with.
So the fact that I find the Sith side of Star Wars: The Old Republic so attractive either means there's something wrong with me, or there's something wrong with the game.
Last week I vowed to attempt to get a character as high level as I possibly could in an attempt to devour as much of the Star Wars: The Old Republic experience as I could in the four weeks I gave myself to play prior to the upcoming review. I would skip cut scenes, hit the space bar to speed through mission dialogs, and take the most expedient path to level 50 as I possibly could.