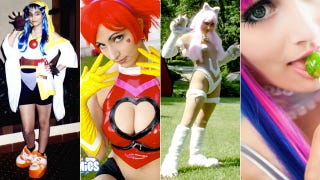 For all intents and purposes, HezaChan has been cosplaying since the dawn of the internet. Granted, loads of people were online before 2001 (many of you included), but take a look back at her cosplay photos from 2001. It looks like a million years ago.
HezaChan's first cosplay was Saber Marionette J at the 2001 SugoiCon. Since then, she's become one of the internet's most recognizable cosplayers.
In Dec. 2009, Kotaku interviewed HezaChan for this feature on Western cosplayers.