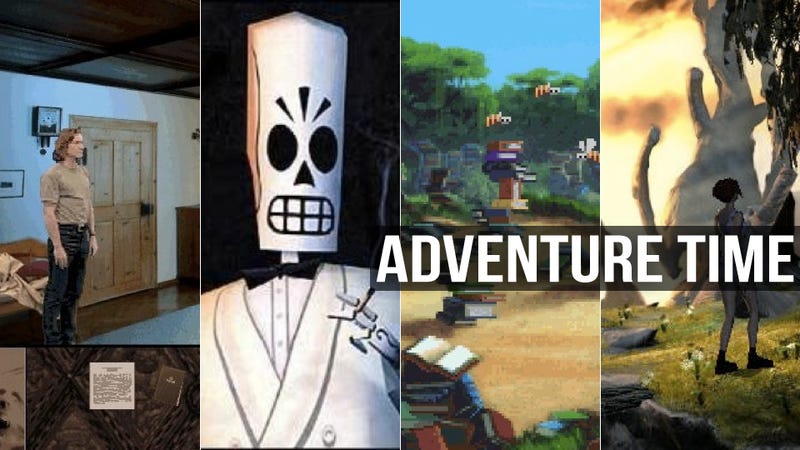 The fine folks over at Adventuregamers.com have taken on one of the most herculean tasks in video-game-list-writing: They have assembled a list of not the top 10, not the top 20, but the top 100 adventure games of all time. It's a really good list, too.
The list was part of a multi-part series they ran, and each game has its own entry along which nicely includes a list of "If you like this, you might like" suggestions. I highly recommend checking it out. Just for fun, I thought I'd assemble the full top 100 list here, just to see how it looks when you can see 'em all at once.
Personally, I think it looks pretty good! I certainly can't argue with the #1 choice, which is one of my very favorite games of all time. And not just because of the music, which is both a symptom and a cause of that particular game's awesomeness.