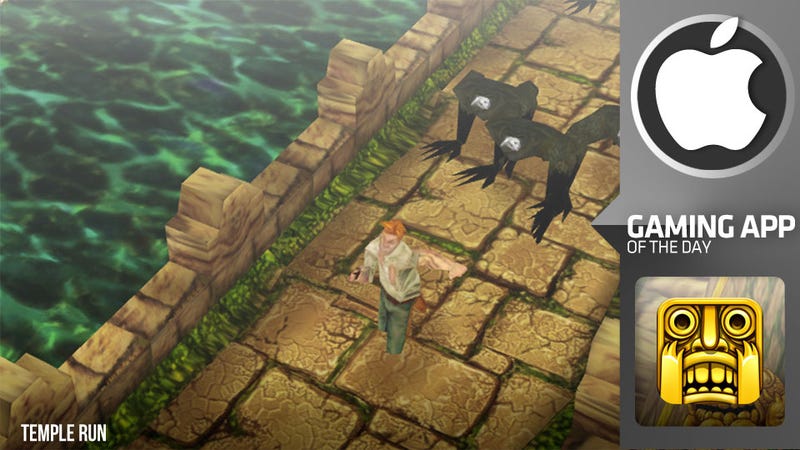 When you think back to Pitfall, the lead character in the classic Activision game didn't seem like he was in that much of a hurry. Granted, the Atari 2600 didn't create speedy animations but it seemed like Pitfall Harry was straight-up leisurely. I distinctly remember taking the time to line up jumps from alligator head to alligator head just right, like I had all the time in the world.
But, there's nothing leisurely about Harry's latest spiritual descendant, the archeologist you control in iOS game Temple Run.
In Imangi Studios' jungle adventure, you steer an intrepid explorer who bursts out of an ancient temple with scary mutated gorillas hot on his tail. The game's of the run-as-long-as-you-can variety, where you swipe up to jump over gaps, down to slide under obstacles and tilt to angle your run. Like Jetpack Joyride, you collect coins to unlock different characters and power-ups.