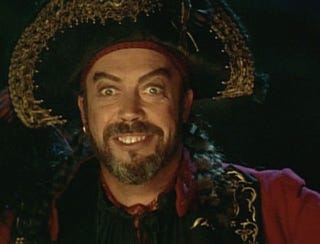 "Game Laywer" Jas Purewal has written an open letter to Edge, addressed to "those who defend game pirates". You'd hope it's a considered, practical approach to one of the muddiest topics this industry faces today. It is not.
Instead, Purewal begins like this:
In case you hadn't guessed, this is a letter to those folks who oppose developers taking legal action against people who download and play their games without paying. Hello.
And right off the bat he's got it wrong. It is not the principle of legal action itself that people oppose. After all, the issue at hand is one of illegally obtaining a product (or service, depending on how you view games these days), something I'd hope most people still believe is the wrong thing to do.