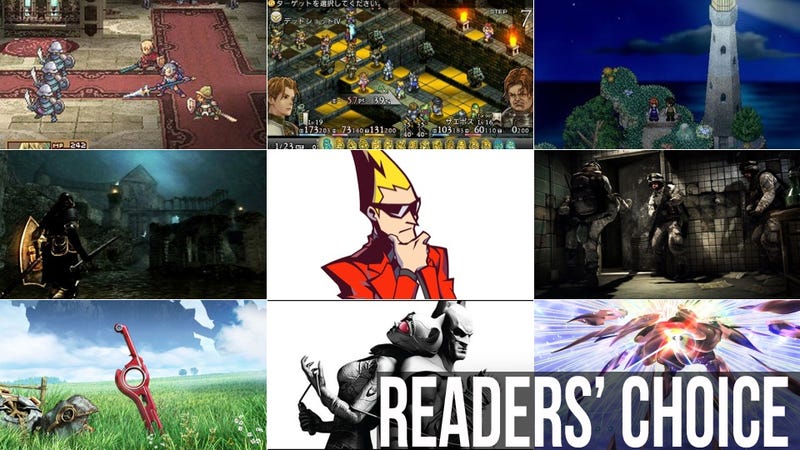 We've already recognized a whole bunch of the best game soundtracks of 2011. But of course, there are only so many hours in the day—only so much time to play games, and one can only write about so many game soundtracks.
Fortunately, you guys were up to the task of nominating outstanding soundtracks that didn't make our official round-up. On Thursday, you put forth a ton of worthy original soundtracks from the year. I gathered 'em all together and listed them here.
As an unscientific aside, if I had to gauge the general tenor, enthusiasm, and number of nominations, Kotaku's "Readers' Choice" Award for Best 2011 Video Game Soundtrack would go to Deus Ex: Human Revolution, with Bastion and Xenoblade Chronicles as runners-up. Y'all have good taste.