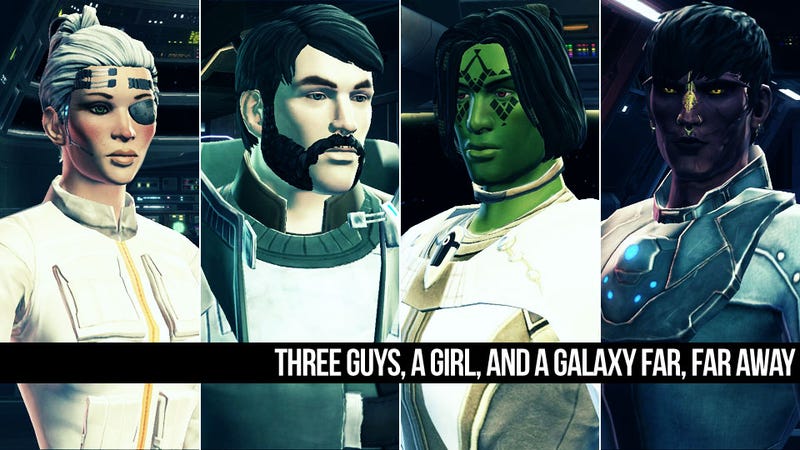 What happens when a crazy Smuggler is joined by, a Jedi Consular, a Trooper, and a Sith Warrior in week two of Kotaku's Star Wars: The Old Republic MMO Log? Opinions change, ideas form, and they all learn a little something about friendship (and possibly crafting).
I spent my second week in The Old Republic branching out a bit. With the official launch of the game on December 20, more players flooded the already flooded servers, forcing me to slip into a server a little more comfortable to see things from the Sith side. Meanwhile, on my Republic server, I found myself growing bored with the duck-and-cover tactics of my level 23 Gunslinger character and decided to rack up 26 levels or so as a Jedi Consular / Shadow, or as I like to call him, my Jedi Ninja. He's got stealth, backstabbing, charm and grace. What he lacks in good looks I made up for with my female Trooper, voice by the always amazing Jennifer Hale.
The end result of a week's worth of multiple personality disorder? I find my opinion on some of the aspects of the game I hated last week softening somewhat, while features I found entertaining are losing their novelty.