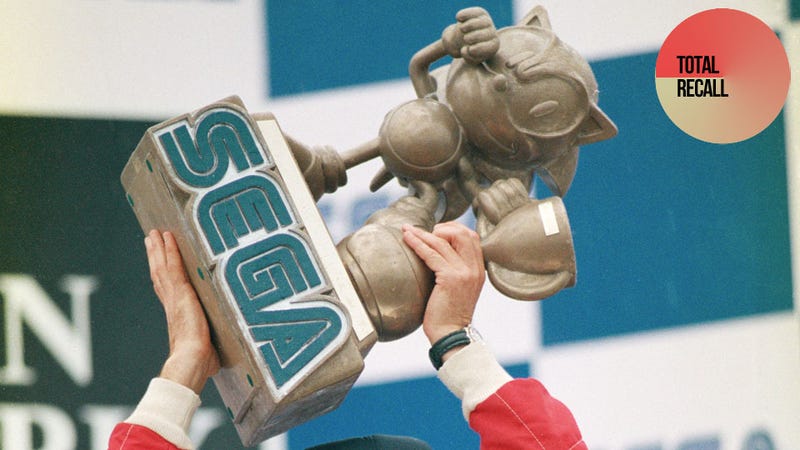 In the pouring rain on April 11, 1993, Brazilian Formula 1 driver Ayrton Senna raced into history with one of the greatest performances of his career. In treacherous conditions, he held off a spirited challenge from arch-rival Alain Prost to take a famous victory, one of the last he would savour before his tragic death a year later.
So it's typical of the internet, then, that the race is remembered more these days for the trophy Senna was presented with than for the victory itself.
The image you see here may be familiar, as it pops up and does the rounds of both gaming and even sporting sites every 6-12 months before settling in and awaiting its next time around. It looks absurd. One of the greatest sporting heroes of the 20th century being presented with an enormous, tearful Sonic the Hedgehog trophy? Please.
The thing is, it's real. Sega, in a taste of the PR disasters that were to come with its British football sponsorships later in the decade, thought it'd be a good idea in 1993 to sponsor the entire weekend's racing at English circuit Donnington, to the point where the race was known officially that year as the XXXVIII Sega European Grand Prix.