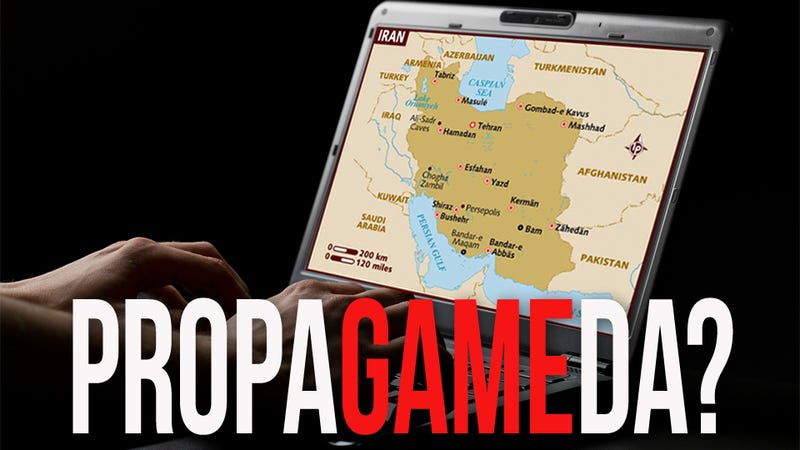 When Iranian state TV aired the alleged confession of a homegrown spy on Sunday night, Amir Mirza Hekmati's recitation of supposed wrongdoings included the standard claims of working as mole for the American Government along with a less common twist: that he'd supposedly worked for a video game company that was secretly trying to warp American perceptions of the Middle East.

"After (working for DARPA), I went to Kuma (Games Company)," Hekmati was quoted as saying by Iran's Tehran Times. "This computer company was receiving money from the CIA to (produce) and design and distribute for free special movies and games with the aim of manipulating public opinion in the Middle East. The goal of the company in question was to convince the people of Iran and the people of the entire world that whatever the U.S. does in other countries is a good measure."
New York-based Kuma games has, of course, never intimated that they are a propaganda tool for the CIA. The company has, however, made a computer game series called Kuma War. That series has consisted of military first-person shooter missions that re-create events in the Middle East and surrounding region, including missions that let players try to participate in a virtual recreation of the killing of Osama Bin Laden as well as the former leader of Al Qaeda in Iraq.