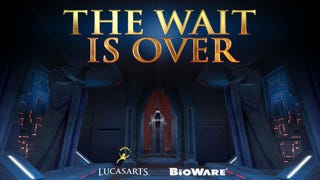 In anticipation for tomorrow's official launch of BioWare's Star Wars: The Old Republic online retailers began shipping copies of the game to customers early so they'd have their registration codes ready. Unfortunately that trick only works if the box has a registration code in it. Many did not.
Judging by the number of complaints in the Star Wars: The Old Republic forums, quite a few purchasers of the collector's edition of BioWare's first MMO have found the registration cards included in the box's DVD case completely bereft of visible numbers; some copies seem to have come without the game disc at all.
Without that registration number, once the two-day grace period expires players will be unable to play the game until their situation has been resolved.