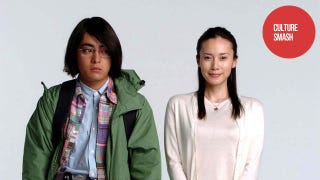 You might be a nerd. I'm a nerd! But just because you are one, that doesn't mean your significant other is. Your partner, whether they're male or female, might not like video games, anime, manga—or whatever.
That still doesn't mean you both can't explore geekdom together!
A recent issue of Japanese women's magazine Otome Sugoren did a piece on females who are keen to date Japanese otaku (geeks). These sorts of articles were popular in Japan between 2004 and 2006, when Train Man was all the rage, and it was cool to be square.
These types of articles, however, vanished in the wake of the tragic Akihabara Massacre, as the image of otaku and Akihabara took a hit.