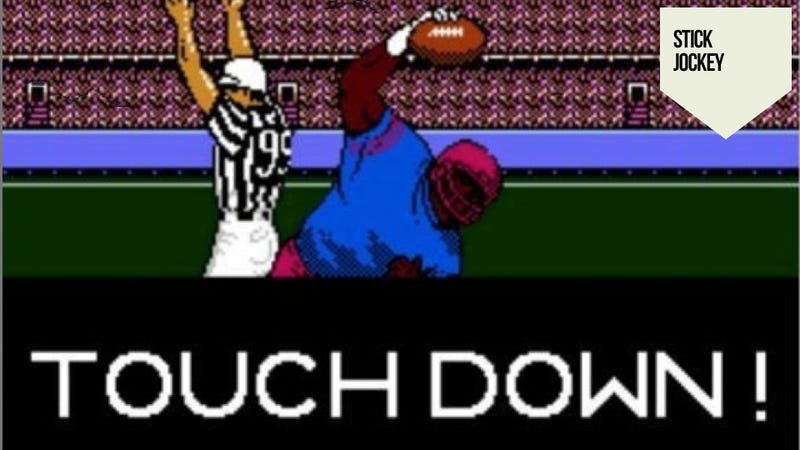 Chet Holzbauer can't remember any other gift from that mad Christmas Day scramble 20 years ago. As far as he knows, the cacophony of torn paper came to a stop, like the needle coming off a record, when he and his brother unwrapped Tecmo Super Bowl.
"As soon as we got it out from under the tree," says Holzbauer, now a 32-year-old attorney in Madison, Wisc., and the organizer of the world's largest Tecmo Bowl tournament, "we played it the entire day. My mother, I can still hear her saying, 'Gary [their father] the boys aren't doing anything except playing this stupid video game.'"
Twenty years later, sports video gamers can't stop playing this stupid video game, the one borne of endzone-to-endzone on-the-fly touchdown passes from "QB Browns," Christian Okoye stunning and flinging off defenders like kernels of popcorn, of course, the immortal Bo Jackson doing the "Tecmo Weave" for a 100-yard touchdown.
Tecmo Super Bowl turned 20 on Dec. 13. For all of its quirks, exploits, and cartooned shortcomings, Tecmo Super Bowl is the progenitor of modern simulation sports video gaming. The original John Madden Football featured 11 players on each side. The original Tecmo Bowl, from 1989, had only nine, but they were still players from the real-world league. Not until Tecmo Super Bowl did a football game, or any sports video game, feature a complete league with fully accurate names and rosters, licensed by the league and players it sought to emulate.
That means the Dallas Cowboys that Chet played with on Dec. 25, 1991 reflected the team, in names, colors and symbology, that went out and beat the Chicago Bears 17-13 four days later in the first round of the NFL playoffs. Today, we take this for granted. In that time, it was unprecedented.
"If you remember 10-Yard Fight" says Matt Knobbe, whose tecmobowl.org site keeps the game relevant today with updated roster modifications, "that was like watching paint dry."