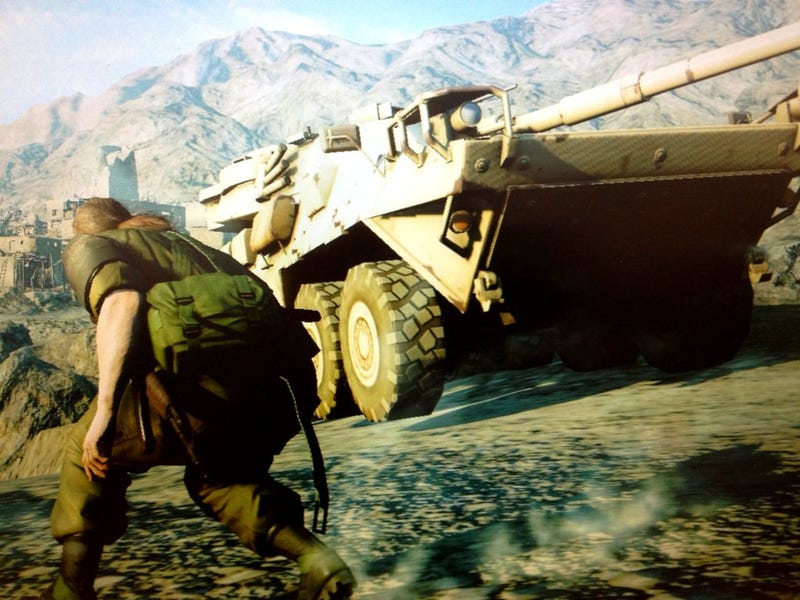 Hideo Kojima of Metal Gear fame has shown off a test image of his "new work".
The game is unannounced and it currently does not have a title. The screen shows a tank and a soldier crouching as he moves forward.
The image is a "test" for a "new title", and it was done on the Fox Engine, Konami's new in-house game engine, which Hideo Kojima hopes will be the best in the world.
Earlier Fox Engine test images look far better.