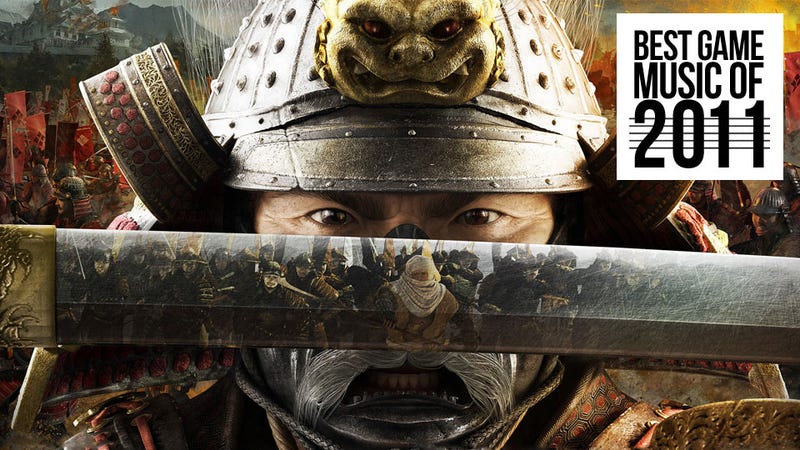 Total War: Shogun 2 may look and sound for all the world like the latest in a long line of reasonably bland strategy strategy games. As most grand strategy games are. Removing the player from the action to such an abstract level tends to rob the genre of its potential to truly immerse you in the spirit of the war, time or place.
But Shogun 2 bucks this trend. Finally getting right what developers Creative Assembly really began trying in earnest with 2009's Empire: Total War, Shogun 2 draws you into the Sengoku period of Japanese history until you're up to your eyeballs in it, giving you a sense of being and place that most other strategy games can only dream of.
Sure, the exquisite art design helped in this regard, but what really sealed the deal was Shogun 2's wonderful soundtrack.
Shogun 2's score was done by Jeff van Dyck, who is both composer and audio director at Creative Assembly. Having won BAFTA awards for previous soundtracks in the franchise, for Shogun 2 he worked with a number of traditional musicians, like TaikOZ, masters of the Taiko drums (and who are actually an Australian outfit).
The end result is a soundtrack that, if you close your eyes, not only transports you back to 16-th century Japan, but perfectly conveys the scope and scale of the Total War games themselves. There's music to relax to, music to fight to, music to think to, music to plot to. There's even music to watch Ninjas fuck up to.