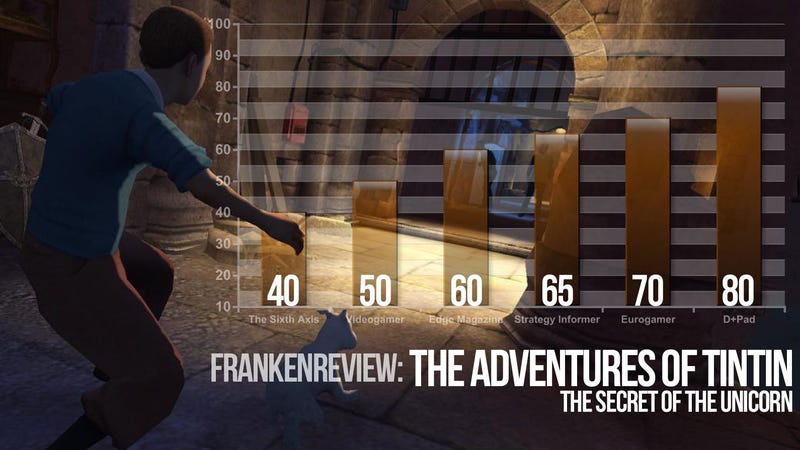 One of the most popular comic strips in Europe is now a major motion picture, and where there is a major motion picture based on a comic strip, there is a video game tie-in. Generally they aren't very good. Can Tintin save the day?
The Adventures of Tintin: The Secret of the Unicorn tells the story of a young investigative reporter that solves mysteries with his dog. To the uninitiated American it all sounds sort of like a more realistic Geraldo Rivera, or perhaps Scooby Doo minus the girls, neckerchiefs, and pot. It's the sort of feel-good, innocent adventure that those of us in America outgrew decades ago, rolled into a charming little platformer for easy consumption.
But is it worth consuming? You know what we think. Let's ask the investigative reviewers of the internet — hailing from all corners of the globe, mind you — what they think of this charming story of a boy and his dog.