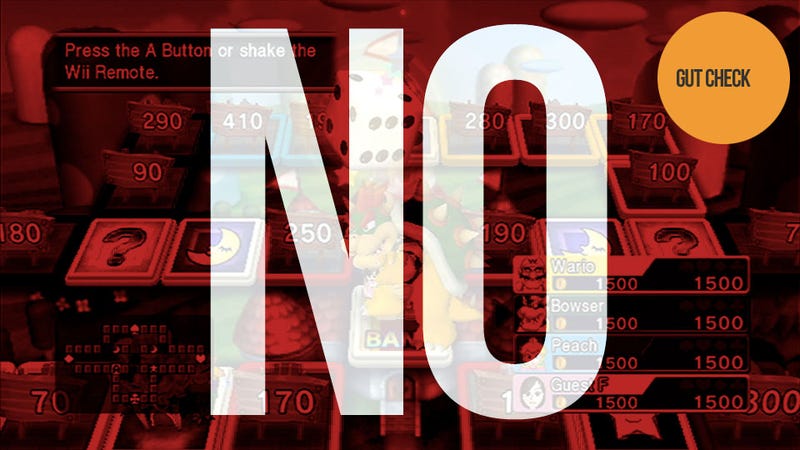 If they've been making versions of the Nintendo Wii's new board game for 20 years, if Nintendo themselves are publishing it—choosing to sell this to us this holiday season instead of other Japanese games still awaiting translation—then surely it must be good and worth buying?
Stephen Totilo, who got really close to giving this eye-sore a Yes: This game is a tougher, virtual Monopoly. It's a Monopoly that lets you buy stock in the neighborhoods where people buy and upgrade property. Imagine, for example, that you could buy stock in Park Place or Boardwalk on a Monopoly board instead of or in addition to buying that property and adding houses to it. If someone else bought Park Place or Boardwalk, your stock value in that location would go up. If someone turned their houses to hotels—boom!—your stock values go up. If someone lands on Boardwalk and has to pay rent to the person who owns the space, then you, the person who owns stock in the neighborhood, gets a dividend.
This core stock-investing idea is great (if not catchy). It lets you concoct devious strategies. For example, you can screw competing players out of meeting a match's money goal by pulling your stock out of a neighborhood they've also invested in and plunging the value of their stock.