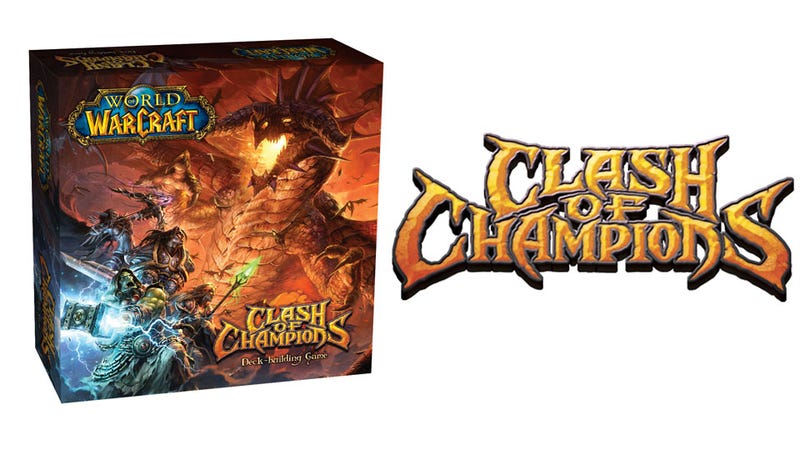 Coming this spring from Cryptozoic Entertainment, World of Warcraft: Clash of Champions is 423 cards worth of tabletop raiding fun for two to four players in one sexy $45 box.
The deck building game has saved my wallet. See, I love card games, and I love the colorful artwork and unique rules of trading card games like Magic: The Gathering or Cryptozoic's own World of Warcraft trading card game, but when I start buying card boosters I start getting obsessive, fretting constantly over not having a complete set of every expansion pack that comes out.
Deck building games give me the unique rules and colorful art I crave, while sticking to a set number of cards, usually included in the box. I've been playing an awful lot of Bandai's Resident Evil deck building game lately, and <em>Ascension: Chronicle of the Godslayer is on my Christmas list.