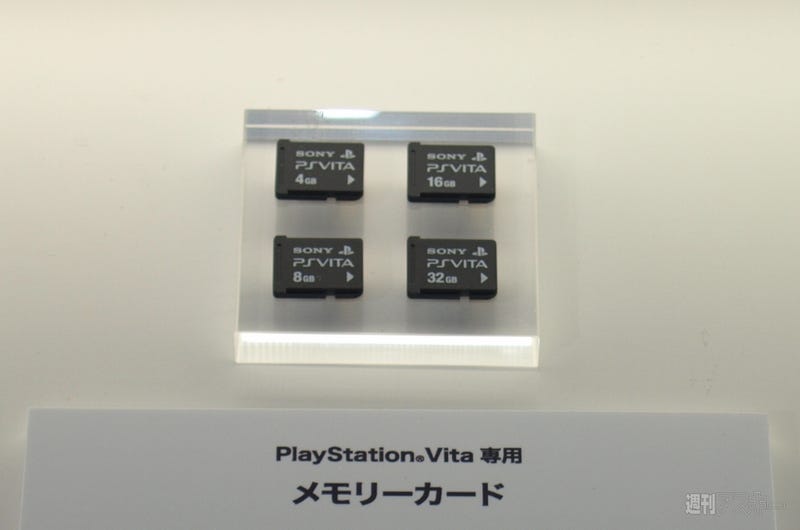 Rather than adopting one of the many memory card formats readily available on the market, Sony is launching a special proprietary format for use in the PlayStation Vita. A format so magical it'll run you anywhere from $29.99 to $119.99 at GameStop.
With memory cards having dropped in price drastically since the launch of the PSP, I figured the little storage miracles weren't something my wallet would have to worry about too much for the launch of the PlayStation Vita. With every game for the new system available as a downloadable purchase, I was fully prepared to stock up on huge memory cards to hold every little bit of entertainment I could get my hands on. At these prices, maybe not.
GameStop is currently listing four models of the proprietary card for preorder, starting with the $29.99 4GB flavor and scaling on up to the massive $119.99 32GB model. That's $3.75 per gigabyte, for those of you playing along with your operating system's calculator. The numbers jibe with the prices in Japan we've previously discussed.