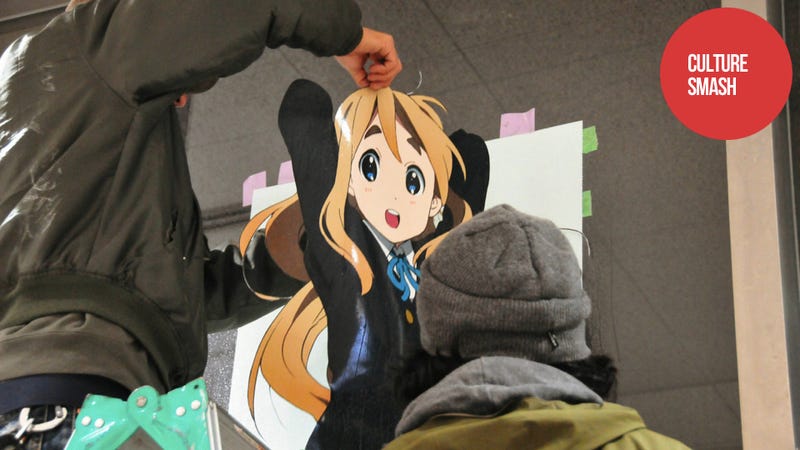 Schoolgirl rocker anime K-On! isn't only getting a feature film, in which the girls travel to London. It's also getting a convenience store. This is it.
In Japan, convenience stores not only sell food and snacks, but an array of necessities (boxers, anyone?) and also double as a place you can send letters, order gifts, buy movie and concert tickets, and even pay your utility bill—as well as standard (and separate) ATM services.
Because Japanese convenience stores, or "konbini" in Japanese, are such hubs, this is why game and anime makers, like Square Enix, don't hesitate to to launch themed goodies, such as Dragon Quest Slime.