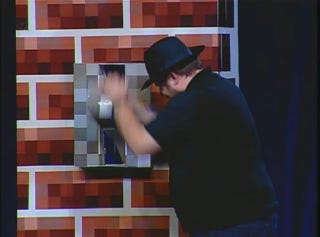 Minecraft is out. Yes, finished and out and on sale. So get to it. Go buy yourself a copy right this damn minute. It's $26.95.
In the picture above you see Markus "Notch" Persson literally throwing the switch to make his game live during MineCon in Vegas just moments ago.
The convention also saw the unveiling of the Xbox Live version of the game and confirmation that there will be a steady stream of updates for the iOS and Android, "pocket", versions of the game.