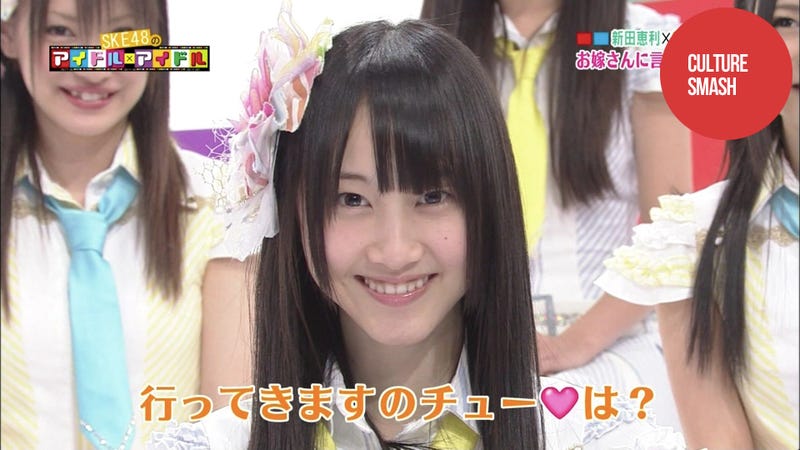 Rena Matsui isn't the one percent. She's the less than one percent. As far as idols go, she's quickly shot to the top of the group she belongs to, SKE48. No wonder Microsoft roped her into promote Kinect in Japan.
Shame that didn't exactly work out.
SKE48 is a Nagoya-based spin-off of AKB48, Japan's most popular idol group. You cannot turn on television these days without seeing them on variety shows, dramas, or music programs, or in commercials selling everything from vegetable juice to video games.
Last year, when Microsoft launched Kinect, it seemed to believe that the controller-free platform would finally be the breakthrough moment in Japan. It would do what even the man who created Final Fantasy could not: boast a mainstream success. It didn't happen.
During the Kinect ad campaign, Rena Matsui, dressed as a schoolgirl, appeared with fellow SKE48 member Jurina Matsui (no relation) in commercials and even at the country's Kinect launch event.