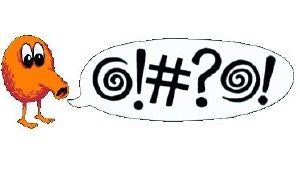 The all-time high score of 33 million set 28 years ago on Q*Bert has this year proved to be one of the most unassailable marks in video game history.
Last night, Rob Gerhardt's record, set in 1983, survived a third assault this year when iron-man gamer Rick Carter—who in August racked up a billion-point world record performance in Nibbler—faded after a 59-hour performance and ended his bid at 28 million.
Scott Patterson, who carried Carter's attempt live on his website, noted that Carter's marathon effort followed a 16-hour drive to reach the event, in Ottumwa, Iowa. That's one hell of a biathlon.
Two attempts earlier this year by George Leutz ended in disappointment. In April, someone kicked a power cord elsewhere in the arcade, creating a surge that reset Leutz's Q*Bert cabinet after 36 hours of work. In May, Leutz went after the record again and he succumbed to fatigue at the 54-hour mark.