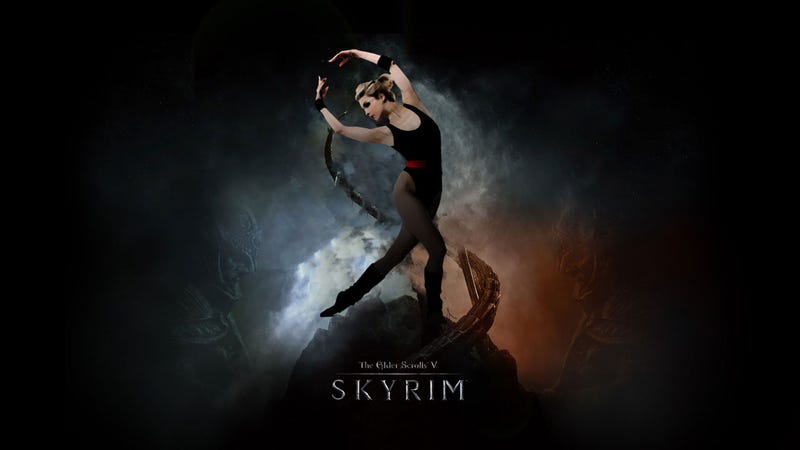 A new fitness program that asks gamers to earn time gaming by exercising is targeting fans of one of the biggest releases of the year.
Skyrim Fitness pushes players of Bethesda Softwork's latest massive fantasy role-playing game to do 10 push-ups to earn an hour of time in a world that can take 60, 80, 100 hours to fully play and explore.
Yes, that could mean hardcore gamers who wrap up playing through The Elder Scrolls V: Skyrim also rack up 1,000 push-ups.
Jason Cross, senior Editor at PCWorld, kicked off the Skyrim fitness program the day before the game hit shelves last week. To make it a bit easier to track, and a bit more fun to participate in, he tied it to community fitness website Fitocracy.