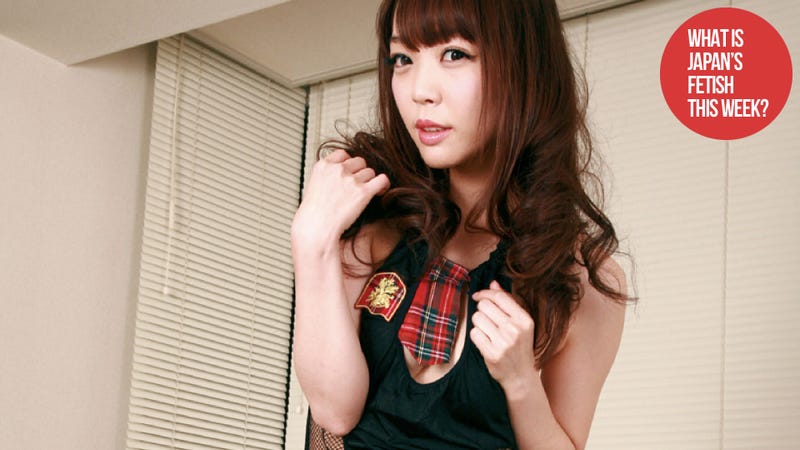 Another night. Mahni Aino (above) fired up her computer and flipped on her camera. The sexy posing would come later, but now she was just talking about what food she liked cooking. Comments streamed across the screen, like "You're so cute" and, even, "Do you use a Dell PC?" Then, she started doing yoga on a sofa, which involved her taking off her black stockings. Mahni smiled.
Aino's channel would get a little more revealing in a bit, but it's still somewhat tame—nothing more than what one would see on MTV these days. On other channels, things have gotten downright crazy, with folks running amuck, breaking the law and putting themselves in harm's way. Elsewhere, stuff is way dull, with people streaming docile conversations about video games. Then, there are corporate powerhouses, like Nintendo and Sony, connecting with gamers.
Welcome to the world of Nico Nico Live, an online streaming service that's loved by idols, attention seekers, and, yes, Japan Inc. More than anything, it's a voyeuristic window into Japan: The trends, the obsessions, and, of course, the fetishes. It's a place where you can watch and comment.
Nico Nico Douga, which means "Smile Videos", went live in 2006, allowing its members to anonymously leave comments that streamed across videos as they played. The ability to add comments over video was an innovation, but it was when Nico Nico rolled out a live stream in December 2007, following up with a streaming service the following year. That's when things got interesting—and bizarre.
Nico Nico Douga Live is a a front row seat to a side of Japan that isn't always on display. This is stuff that goes on behind doors. That doesn't necessarily mean that you'll see wall-to-wall nudity (there is that, of course, it is the internet), but rather, you'll see a cross section of all sorts of stuff. With around around 4,000 Nico Nico User's Live programs streaming at any time on Nico Nico Douga, the law of averages says you're going to see all sorts of stuff.
Most of the Nico Nico User's Live content is innocuous—people playing guitars or wearing wrestling masks and talking about nerdy things. Yet, on the adult channels, there are chat girls like Mahni, talking and posing. "My favorite thing is talking live with my fans on Nico Nico," the idol, who is one of Nico Live's biggest draws, recently told Kotaku. In Mahni's case, and compared to what else there is out there, it's also fairly innocuous, with the emphasis equally on chatting and entertaining, playing on Japan's long history of attractive women making conversation—as a profession. In ancient Japan, it was the geisha, who studied manners, dancing, and the Kyoto dialect, so that they could entertain their clientele. Throughout history, geisha, who are sworn to secrecy, have appeared during complex negotiations between high-ranking officials and business leaders, not only lightening the mood, but also working as confidants, and, in some cases, providing advice.