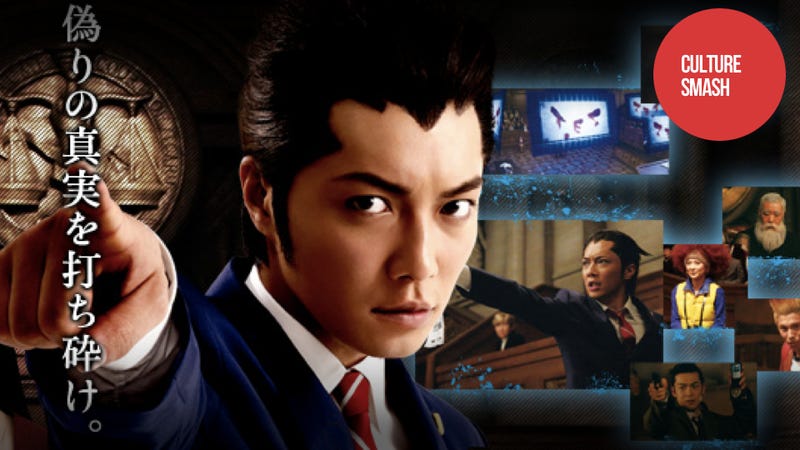 Capcom's had so-so luck with movies. That is, depending on your opinion of the Street Fighter movie, the Chun-Li picture, and the Resident Evil flicks. With the upcoming Phoenix Wright, n&eatcute;e Gyakuten Saiban, motion picture, that luck might be changing.
The movie's most recent trailers look fantastic.
Maybe, I'm the eternal optimist, but I feel like I'm continuously writing "this game movie might be good" articles. Sadly, those movies end up being rotten, and so could this, too. The Phoenix Wright movie, however, has a handful of things going for it.
One being that the actors, such as Hiroki Narimiya, actually look like the characters. They're not doing cosplays or impersonations, but rather, they look like live-action versions of their Gyakuten Saiban counterparts. This isn't always important, but the trailer doesn't feel like the filmmakers are trying too hard—either to be realistic or simply be a cinematic version of the game. Make no mistake, this movie is Phoenix Wright.