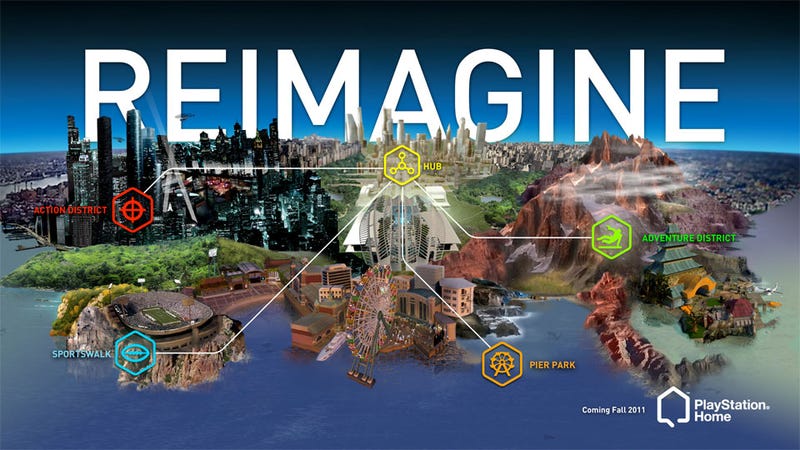 The PlayStation 3's virtual world transforms from tired curiosity to gamer theme park tomorrow, when Sony rolls out its massive fall facelift for PlayStation Home.
It's a new beginning for PlayStation Home, the free virtual world that's included with every PlayStation 3 console. While the original version of the service launched back in 2008 had its fair share of fans, many found the scattered game-themed zones and sterile environments didn't offer enough entertainment value to keep them coming back for more. To put it bluntly, it just wasn't much fun. If all goes according to plan that changes tomorrow.
The new PlayStation Home, which we discussed at length earlier this year, does away with the traditional Home zones in favor of a stylish universal hub and a series of genre-themed amusement park zones. There's the gritty action district; the tailgate partying of the sports district; the Pier Park, a boardwalk filled with entertaining casual games; and the adventure zone, at launch filled with content related to Uncharted 3: Drake's Deception, complete with a multiplayer shooter that recreates part of the game's Yemen level.