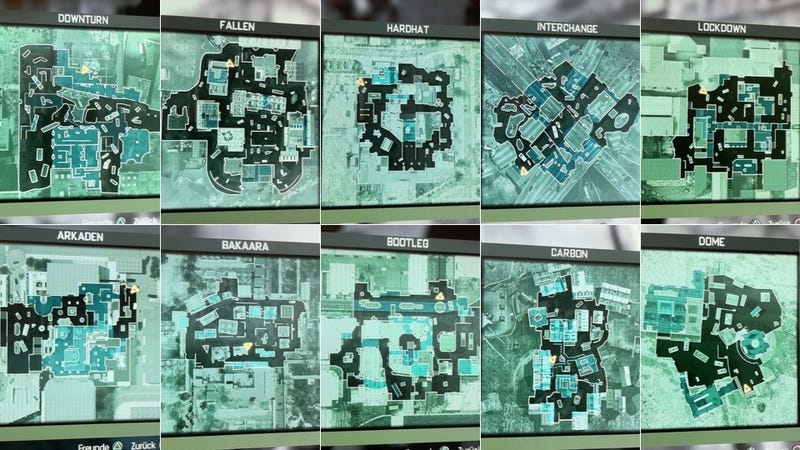 Several outlets this morning have posted what appears to be the layouts of the 16 multiplayer maps for Modern Warfare 3, giving fans a glimpse at their size, exploits, bottlenecks and what have you.
The images have been attributed to this user on the site The Tech Game. The images' provenance is unknown, though German language menu options are visible in some shots.
The sixteen maps all conform to the names listed on the Modern Warfare wiki and would appear to be the maps included at launch. Eight of them conform to the list of multiplayer maps first leaked in May and reported by Kotaku, though it's likely names on that list have since been changed.