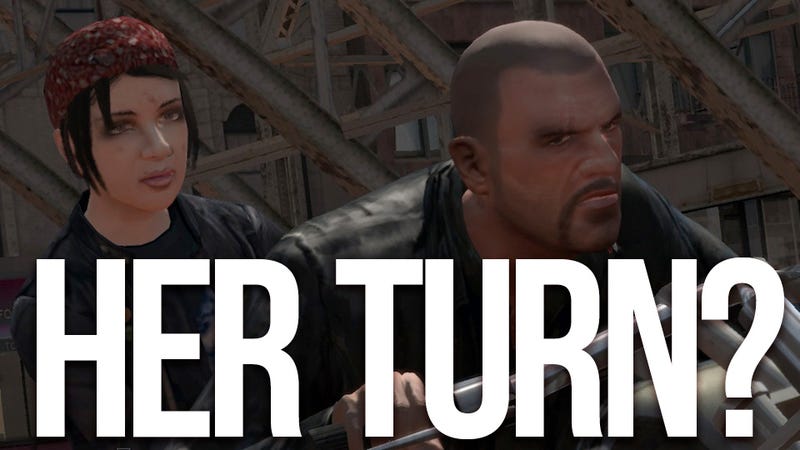 Women in Grand Theft Auto games have had many roles. Mom. Girlfriend. Nightclub manager. Criminal.
Lots of roles. Just never the main one.
On the eve of the release of the first trailer for Grand Theft Auto V, and with no inside knowledge about who will be the star of this new game, I find myself thinking back to an article I wrote in April 2008, in which I wondered what it would be like to play a GTA that starred a woman.
Some people hated the idea and others loved it.
I wrote the piece after I'd played as a woman in the multiplayer of the then-unreleased Grand Theft Auto. It was a first. I'd played Grand Theft Auto games on the PlayStation 2, the PSP and the Game Boy Advance, and I'd always played as a man, because the characters Rockstar Games created to lead their games were men. In GTA IV multiplayer, however, you could play as a woman. So I did and, of course, it didn't make much of a difference. What would be different, I thought, was if she was the game's star. That idea does come up, from time to time.